Regenerative Medicine Dubai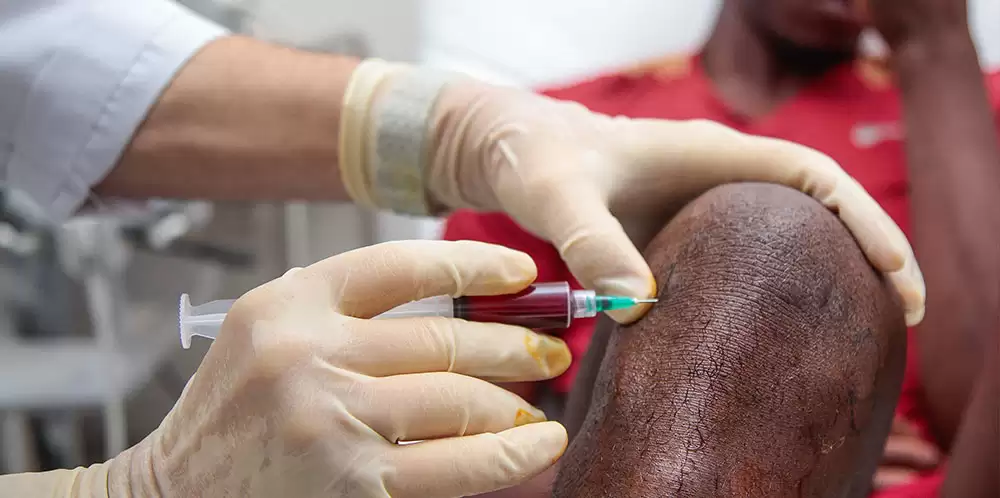 Regenerative medicine has made great advancements and gained significant popularity, especially in sports medicine. Different regenerative substances can be injected into the injured tendon, ligaments, muscles, and joints. It includes mesenchymal stem cells harvested from bone marrow or adipose tissue, platelet-rich plasma (PRP), cells extracted from the placenta (Amniofix), and Dextrose prolotherapy. All procedures are safe with minimal discomfort and are usually combined with other treatments like physical therapy, exercise, or if needed surgery.
FIFA medical center of Excellence provides regenerative medicine in Dubai. Regenerative Medicine in Orthopaedic Sports Medicine is a rapidly developing field with the primary goal of improving functional outcomes by improving overall healing, resulting in higher-quality repair at the injured region or surgical site.

Our hospital has been among the pioneers that deliver these kinds of services in Dubai. We have been practicing them for 5 years and we have collaborated with world-leading institutions that have developed great experience in this field such as the Cugat institute in Barcelona Spain.
Book an Appointment