Research Education Prevention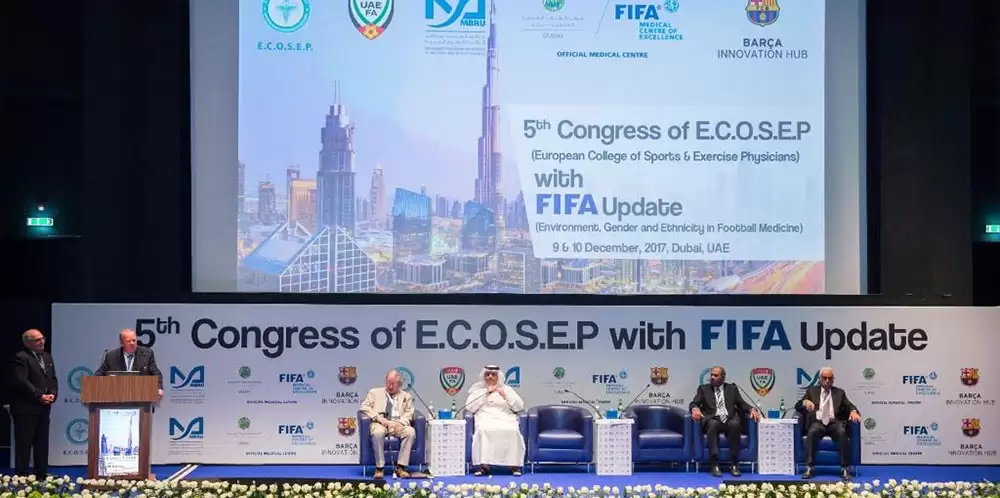 Football Professional Treatment Dubai

HMS FIFA Medical Center of Excellence provides football professional treatment in Dubai, and being the top Football Rehabilitation center, we have Professionals Football Rehabilitation doctors & physiotherapists in Dubai to provide you with quality treatments.
Research in the sports medicine field and in football medicine, in particular, is among the top requirements of compliance with the FIFA excellence criteria. Our center is therefore highly committed to this endeavor. Like all our fellow FIFA centers of excellence worldwide, we regularly publish scientific articles in international sports medicine journals and we also organize 3 to 4 scientific activities per year. Our center has established scientific relations with world-renowned partners such as La Sorbonne University, Paris France, MBR university of medicine and health sciences, Dubai, the European college of sports and exercise physicians, the Asian Football Confederation, and the UAE Football Association.
We are also involved in education. Being a physiotherapy center in Dubai, We host for training physiotherapy students from Sharjah university as well as doctors and physicians from many Asian national teams as part of the fellowship program of the AFC president and we contribute to the teaching activities of MBR university of health sciences and medicine.
Finally, we elaborate on regularly updated injury prevention programs with clubs and the national team's doctors.
Book an Appointment