Sports Surgery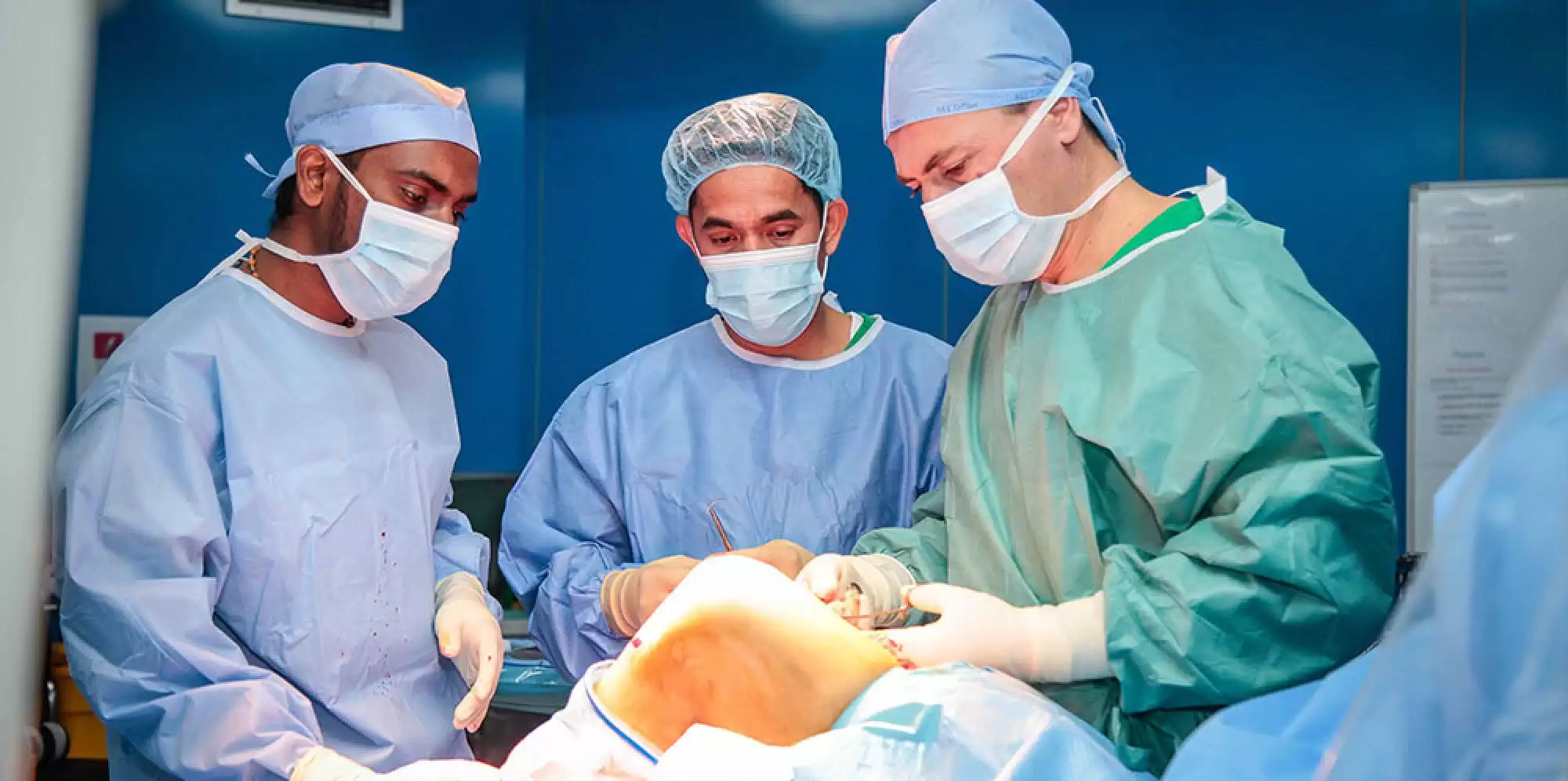 What exactly is sports surgery?
If a person sustains an injury during exercise, sports participation, or any type of physical activity, a sports medicine specialist may advise them to see an orthopaedic surgeon for treatment, depending on the severity of the injury. Our Sports Surgeon in Dubai will suggest Surgery,  usually as a last resort for amateur athletes, but it is more common among professional athletes. Surgery is likely if a person has suffered a serious injury or if other treatments have failed to relieve persistent symptoms prior to the operation.
Sports Surgery in Dubai
We attracted global surgeons on a permanent and visiting basis. They are coming from the most renowned institutions globally and carry the highest expertise and experience. Each of them is hyper-specialized in a specific domain of orthopaedic surgery, from knee, shoulder, hand, spine, foot, and ankle and even covers the speciality of groin surgery. It is no longer general orthopaedics, it is the highest experience and technology in the depth of each subspecialty of orthopaedics.  Our surgeons will provide you with all sports surgeries and care, the fastest recovery and back to your professional athletic life.

The most common sports injuries and Treatments
Sports surgery can help to repair damaged soft tissue as well as realign bones and joints. Not all injuries, however, necessitate surgery.  The most common sports injuries are strains and sprains, which occur when ligaments are stretched beyond their limits, resulting in a tear. Our sports medicine doctor in Dubai will treat the following physical activity-related injuries:
Ankle sprains
Tendonitis
Bursitis of the Hip
Fractures
Cartilage damage
Injuries to the knee and shoulder
Muscle strain
Back pain
Concussion
Keyhole surgery is used to treat many sports injuries. The sports surgeons make a small incision and use a tiny camera to guide them through the procedure. This type of surgery, known as arthroscopy, is most commonly used for knee injuries.
The recovery time from a sports injury operation is determined by the severity of the injury and the individual case. Following surgery on an affected joint, muscle, or soft tissue, most injuries necessitate a lengthy period of rest. Physiotherapy is used to re-establish strength and increase the range of motion around a joint or muscle. It will also aid in conditioning the injury, making it more resistant to future complications.
Book an Appointment